There's Only ONE WAY to Get the REAL TRUTH - and Once and For All, BANISH Any Fears and Frustrations and INSURE You Get the Results You Know You DESERVE…
As a special thank you for your recent Adonis Golden Ratio order, you're invited to participate in Adonis "IMMERSION," where like minded men are always there to answer your questions and share support for you during every step of your transformation... You'll also have the opportunity to take advantage of individual help, attend advanced coaching calls, and MUCH more to ensure your fastest and easiest results possible. In fact, 70% of Adonis Contest winners credit "IMMERSION" as the piece of the puzzle that finally FREED THEIR MIND and gave them permission to get the results they've always wanted!
What Is Adonis "IMMERSION"?
Virtually all of our members you'll meet consider Adonis Immersion the most fulfilling part of the Adonis Experience because you discover so many advanced skills to ensure you experience the fastest fat loss possible. Adonis Immersion is an amazing collection of fellow Adonis Golden Ratio members that interact with each other and John Barban to get questions answered and receive advanced advice to ensure you build your perfect body faster. Not only that, you'll continually receive UNBELIEVABLE value added bonuses for FREE (see below). Frankly, Adonis Immersion will absolutely amaze you! Simply and click the "GET ACCESS NOW!" button choose the option that fits best for you. And just so you know, you only pay ONCE (or over a few payments) for Adonis IMMERSION - and then it's free for LIFE from that point on. We update the program a minimum of every 2 weeks with new research and new tips and have done so for the LAST 3 YEARS. And of course, if at ANY POINT you're not impressed, you're ALWAYS protected by our 60 day 100% money back guarantee. So just click the orange 'GET ACCESS NOW!' button below and claim your limited spot in Adonis Immersion.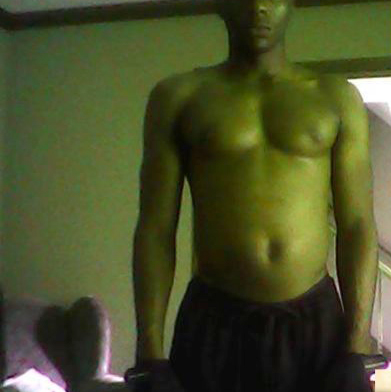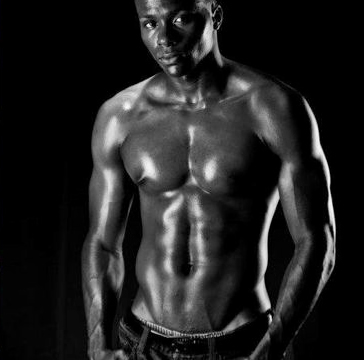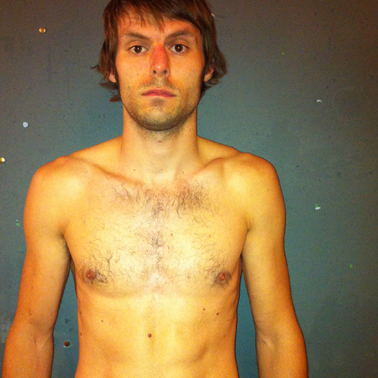 Here's A TASTE Of What You're Getting Today...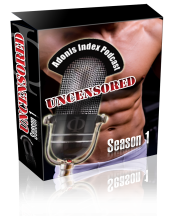 UNCENSORED SEASON ONE
In Season One, you'll discover:
What the newest research says about "Metabolic Flexibility" and why you may NOT want to eliminate certain foods from your diet. You'll never look at food the same again.
The REAL truth about the 'Afterburn Effect' and why you should NEVER completely focus on this when you're trying to lose weight. The answer with SHOCK you.
Who's using drugs and who's not. Think your favorite celebrity is CLEAN. Do you really think they got that body with just hard work? You'll be AMAZED at how many celebrities and athletes are basically forced into drug use and why you should never totally model your approach after theirs
The CONTROVERSIAL TRUTH about Starvation Mode. Have you been TRICKED into thinking your body is broken, your metabolism has crashed, and that you're ruined your body forever? Think again. Most of this information on this topic is a HALF truth at best. Get the real answers and sleep soundly once again
Why body fat is actually an organ... and how it sends out hormones that can completely derail your progress. You'll get to the bottom of the lie that states body fat is "just there". NOPE. In fact, it could be a part of the most bioactive process in your body. And you haven't accounted for it... YET..
Plus, you'll uncover the REAL TRUTH about skipping breakfast, the truth about dietary fats and proteins, and the REAL REASON most research studies on body fat and it's reduction are FLAWED... mostly because of ONE STUPID REASON. You'll be blown away when you discover this. Just think, you'll never worry about those wannabe gurus posting research abstracts on Facebook any more... and you'll know in just 5 SECONDS, who's full of it, and who's legit
And so much more...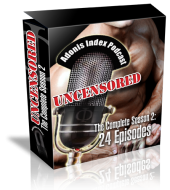 UNCENSORED SEASON TWO
In Season Two, you'll discover:
The INSANE reality behind supplements and their marketing. Do you want to know what's legit, and what's just hype? Do you want to know the tricks on how supplement developers can get away with saying just about anything, just because they have "rogue researchers" on payroll? This is a very shady industry, and you should know all of the loopholes these guys get to work around - ON YOUR DIME
The Theory of Disinhibition of Muscle Growth - for the longest time, researchers have thought that muscle grows in response to stimulus. However, is this the REAL TRUTH? Or is it something else entirely.
The Truth about Silo Science - here's why experts in one field aren't able to provide advice EVEN in a field that's close to them. It's also why research continues to "dig a tunnel" down to the nitty gritty. What you don't know is how this can be a BAD thing and keep you away from hard earned results.
The Truth about the "Twinkie Diet". That's right, John interviews Prof Haub about his extremely CONTROVERSIAL diet, why it worked, and even how his blood markers IMPROVED... by basically eating nothing but Twinkies all day. If you're afraid of food and what it will do to your fat loss goals, this interview is a TRUE GEM and will definitely help clear your head and give you permission to construct a plan that works BEAUTIFULLY for you - with no blowback and no hiccups
Plus so much more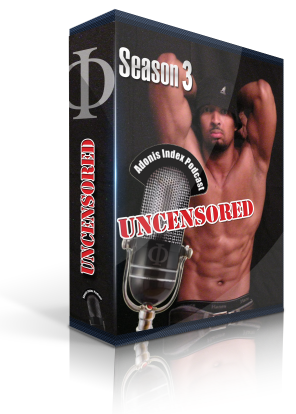 UNCENSORED SEASON THREE
In Season 3, you'll discover (LIVE NOW):
How to understand research claims. Did you know that most research claims are pulled from the abstracts of papers, and these abstracts DON'T even represent the true results of the research? That's right, scientists have to make money and "sell" themselves too. This is a HUGE problem in the industry and the average person has no idea what they're up against. This is too IMPORTANT for you to miss, we promise.
The weight loss "industry" as a whole, and why it shouldn't even be classified as an "industry". - Plus another episode appears every 2 weeks, and you'll get those too.
All in all, you'll get EVERY episode of UNCENSORED, from past to present, just for taking advantage of your FREE TRIAL today!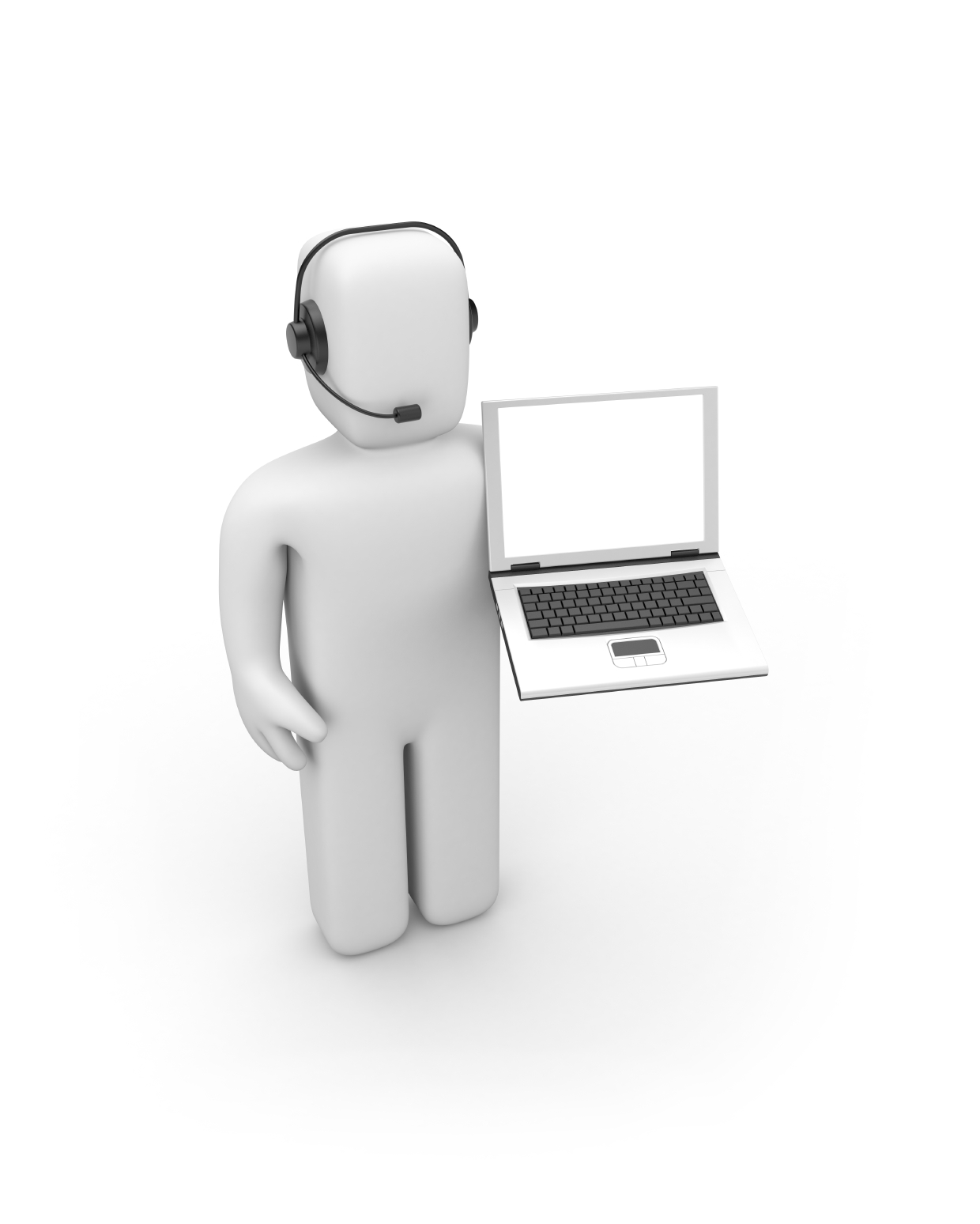 BiWeekly Coaching Calls
Have a question you're DYING for John to answer?
Are you stuck or even a little overwhelmed and need a quick, straightforward answer from the man himself on how to get back on track?
Do you have a supplement question?
Anything goes on these bi-weekly coaching calls. And yes, there are even recordings in case you're going to miss it. Just get your questions in ahead of time and let the master take you to the next level.
This is the ONLY coaching that John does, you can't get personalized access any other way at the moment. Take advantage while you can!
(Plus, you get to listen in on all the past coaching calls, to dig deeper because many people may have the exact same question you do)
This is a huge addition to your program. Don't miss it.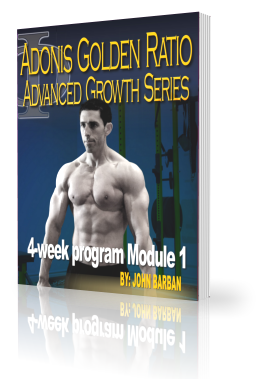 The Workout of the Month
With Immersion, your workouts will NEVER go stale...
That's right, included in Immersion is the Workout of the Month, which stems from our Advanced Series.
These 4 week modules will provide you with the novelty and change to not only keep you progressing, but keep you challenged, motivated, and excited because you know you've got something different coming in the next few weeks.
Did you know that most people quit working out because of BOREDOM?
That's right... BOREDOM.
Their programs get stale.
However, when you jump into Immersion, you'll never have to worry about stale workouts and boredom again. Just drag and drop, mix and match.
Built like building blocks, it's up to YOU on how you want to piece them together. And it's easy to do. You'll absolutely LOVE this!

The Natural Standards Supplement Database
Just imagine: you can search any supplement ingredient you can think of and look up the studies yourself...
Natural Standard is the authority on integrative medicine. And it's much more than just a supplement database.
Here are all sections you get access through your online portal:
Foods, Drugs and Supplements
Medical Conditions
Drug Interactions
Drug Nutrient Depletions
Herb/Supplement Nutrient Depletions
You Can Also Search by Medical Condition
Do you want to learn about the research and quality of the research on your favorite supplements to find out if it's even worth taking them? Do you want to find out which supplements can help you with your goals?
Then the Natural Standard Database will help you do that.
This database is worth well over $300/yr (because that's what you'd pay on your own); however, we've covered the stiff licensing fee FOR YOU, so you can get access for MUCH, MUCH less.
This is the SAME database John uses when he's formulating new supplements, the EXACT SAME.
If it's good enough for him, it's good enough for you.
Plus, all past, present, and future products under the Adonis Index brand (Adonis Golden Ratio brand excluded)
Just imagine finally getting your head clear about everything in the diet and fitness industry. With Immersion, you won't GUESS...
... you'll KNOW.
And you'll never be fooled by another false claim again.
Plus, once you're finished paying, you'll CONTINUE to receive the Workout of the Month and all new UNCENSORED podcasts as they come out.
This is a PROGRAM literally never ends. The payments do, yet the education continues forever.
Immersion simply gives you the best chance of success... and we can say this because over 70% of our past contest winners actually OWN this program and credit it with most of their success.
Because being given a roadmap oftentimes isn't enough.
Sometimes, you have to UNLEARN what you think you know in order to match you and your program to YOUR REALITY.
Immersion is about FINALLY giving you the freedom to do what you need to do, without worrying about whether something will HURT you.
It's about choice... the CHOICE to be who you really want to be.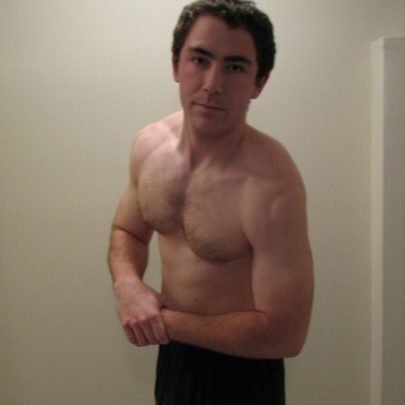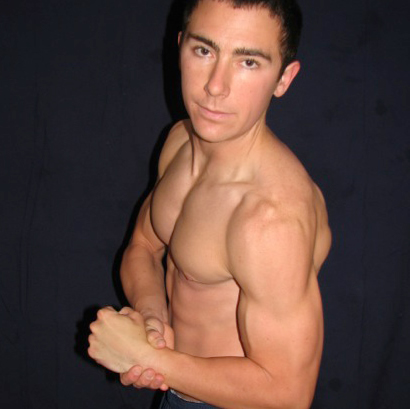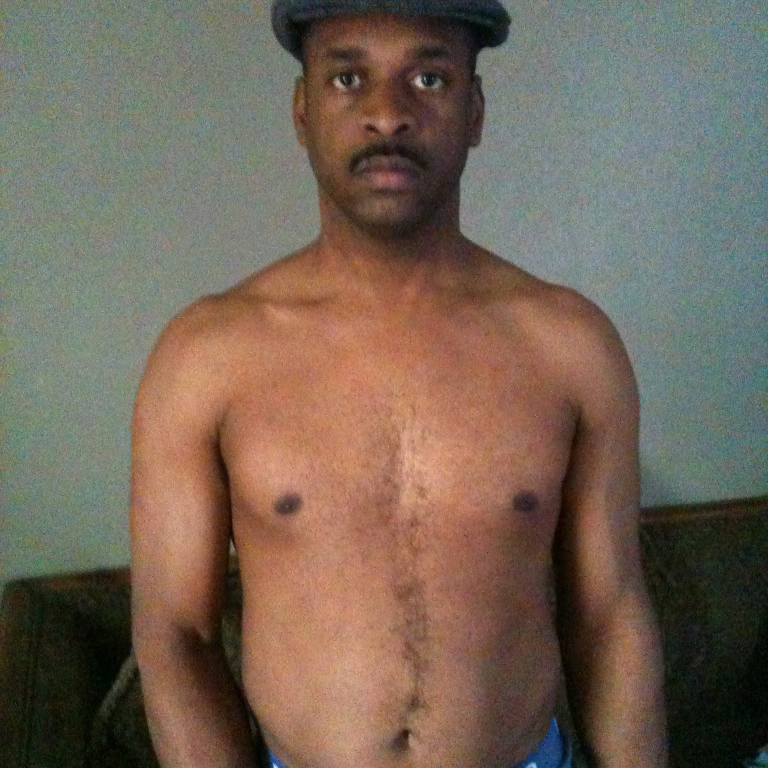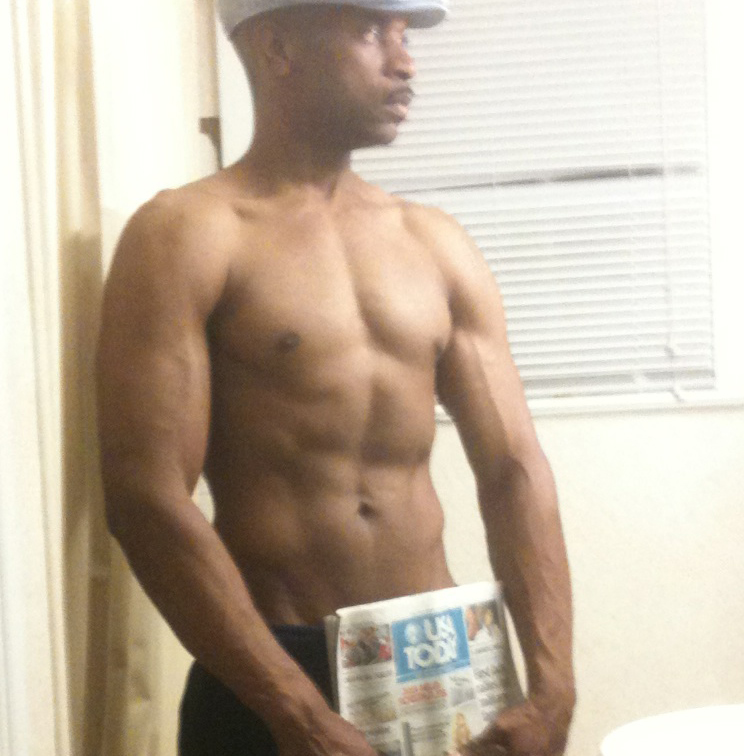 Reactions in the Adonis Golden Ratio Community about the Adonis "IMMERSION" FREE TRIAL...
"As a immersion client, every single penny I spent especially on the UNCENSORED Podcast is gold."
"One of the biggest benefits of the immersion package is the vast amount of audio recordings it gives you access to. Going into it I though I was fairly well informed about all things diet and nutrition related, but after making my way through the UNCENSORED I realized how little I actually knew. Listening to those recordings is like taking a several college level courses on fitness. If you ask me that alone was worth the price of admission."
"So far purchasing immersion has been a very positive experience. i like the fact that the guys have offered a payment plan for those of us who can't shell out hundreds of dollars at once. the UNCENSORED podcast and teleseminar have been a tremendous help as far as information. they've helped me discard a lot of the beliefs i had which now i realize don't make any sense at all. they also helped me understand how dieting works and how to keep at it the smart way and not crash like it's usually the case with all diets. I do not regret purchasing Immersion at all."
"Just bought Immersion.... No turning back."
"What made me do it is that all of their stuff has been spot on. Straight up honesty. No gimmicks. No BS. I respect that and resonate with their philosophy more than most. It's sustainable, minimal stress, and long term. In the end, it just made sense.... It's still a little weird to think about how much I've progressed along in my journey but coming from where I was up to now, there is just no possible way to argue with the results. (Down 90 lbs.,)
Also, the new insights presented are not just limited to health and fitness but are also very applicable to many other situations; new perspectives and mental models. I appreciate that what they offer is not just knowledge but true wisdom. Very hard to find that these days."
"All in all I think this was a great offer. It might seem like a big investment when you look at the full price, but if you think about this includes everything you will ever need to achieve that ideal physique and you never have to pay another dime for any other workout or podcast.
The podcasts alone will make it worth the asking price, especially if they do keep the promise and keep putting them out each year (and us immersion-ers get them forever)."
"I just went for it I'm in for life lol."
"I sort of stumbled my way into being an immersion customer as there was a one month trial with my original AGR workout purchase.
After sampling a number of uncensored podcasts, and reflecting on the money I've already started to save by abandoning superfluous supplement products this past year, I went for the up front option.
If you pay for stuff like supplements, Dexa scans, eBooks or professional trainers, then this is probably one of the smarter options for your spend among the many choices out there."
"As a immersion client, every single penny I spent especially on the Uncensored Podcast is gold. I have yet to finish season 1 but, but so fat it was pure gold information to heart. In the first place, I originally purchased it to obtain the rest of the advanced workouts instead of buying them individually. But Immersion is more than just saving money on workouts, altogether I know I made the right decision. I will never look back. The last podcast had me thinking a lot on what is the next step. My thinking has changed since I have gained but nothing simplicity of the truth. Overall, it's a great investment for the future for all the AI products without having to worry to spend another penny ever again."