You're not logged in
To gain access, please login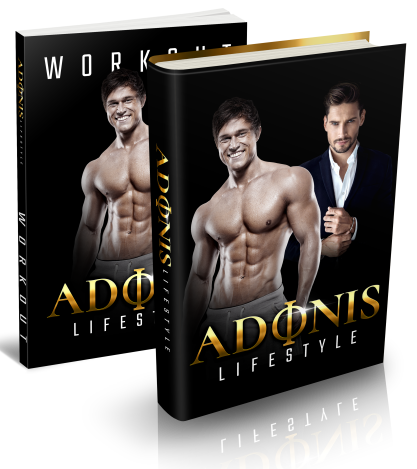 Hey guys. So you're ready to go after the ideal Adonis look?
Here's why the Adonis Lifestyle System is the best choice for you…
You already know you want the athletic, lean, balanced proportions of that Adonis body type. That's why you're here: you like the look, you like the sound of the benefits which come with having the body (the confidence, the success, the sex - Yes it's true, good looking people have it better!) - and now, you're ready to go get it.
Here's where you start
Golden Ratio is not one but three systems and each one of them gives you guys in the Adonis community the precise resources you need to eat, train, supplement, sleep, recover and build your body the Adonis way.
Download the correct system for you and follow it, and I promise you won't go wrong.
How can I be so confident? Because me (that's John Barban) and the other experts on the Adonis team have poured every bit of knowledge and experience we've got into these systems. Everything you need is right here.
Plus, we've seen the Golden Ratio programs deliver devastating results for guys time and time again. There's no denying the capability for success locked up in these incredible downloads.
You've just got to get on it.
Alright, so what do you get when you download Golden Ratio?
First up, you're going to need to go to our Virtual Nutritionist software and punch in your numbers. The software will give you the exact details you need to start your Adonis transformation. From there, you'll be able to select from our three Golden Ratio systems:
Muscle build
Fat loss
Fat loss with muscle gain
Each of them including a custom workout, fat loss plan and supplementation guide.
Once you know which system you need, you're golden. Just click to button below and we'll unlock full access to these 3 programs you need. Each program has been devised by me (John Barban) to give you a complete three-pronged attack on your fat loss, fitness and muscle gains.
You're going to be given a training program, a supplementation guide and a nutrition blueprint. All 3 are available as a PDF download which you can store on your mobile device or tablet, or print out. Once you've downloaded them, they're yours to keep.
Each 12-week training program is set out day by day, and each day has the workout, exercises, sets and rep ranges I've designed for you. Don't worry, I'll talk you through it all. You won't need to second-guess a thing. Just follow my plan.
I know you guys like to make the most of your supplement stack, and my supplement guides are designed to help you out there. I'll give my advice on which supplements each body type should take to lose fat, build muscle, or maintain muscle whilst leaning out. But I'll also tell you why, and how the science works. You're going to learn about cellular pathways, hormonal signaling and energy systems - all the stuff you need to know if you're going to make the most of your efforts.
The nutrition manual tells you everything you need to know about eating for fat loss and muscle gain. This isn't a diet plan, it's eating the Adonis way (you probably already know we do things a little differently around here). You'll find out why hard gainers need to eat differently, how carbs can actually fuel your fat loss, and which so-called-health foods you're going to want to avoid.
OK so let's go:
Step one

- find out which category of Adonis guy you're in by using our quick and simple Golden Ratio software (Purchase via the button below to get access)

Step two

- download the training program, supplement guide and nutrition plan specifically designed for your goals and body type

Step three

- hit the gym and get going on your transformation!
Click on the button below to purchase the Core Adonis Lifestyle Program
PS: Please don't forget to use the Virtual Nutritionist software first, to find out which of the 3 Golden Ratio systems you need. What are you waiting for? Buy now to get your bespoke training, nutrition and supplement blueprints from me.