You're not logged in
To gain access, please login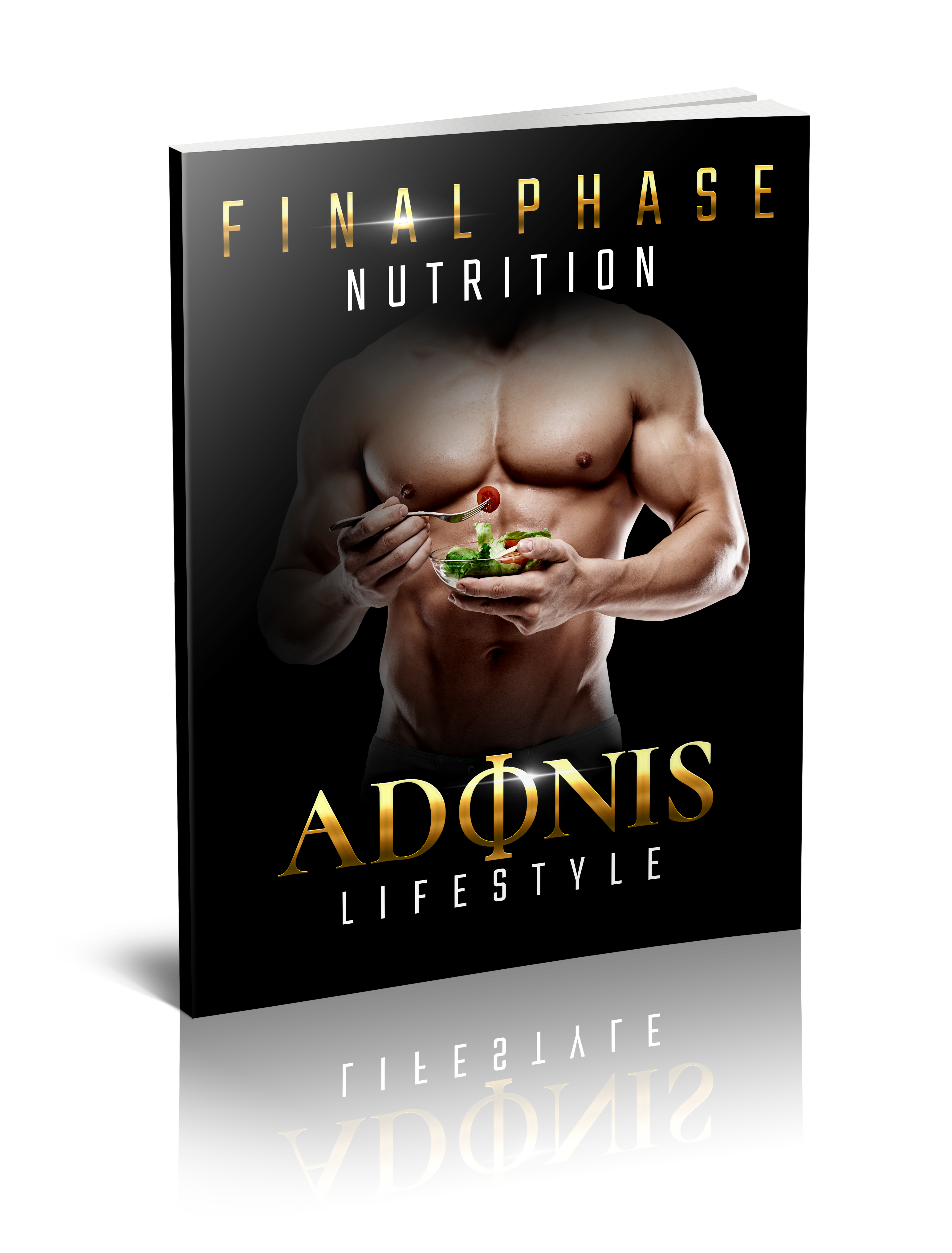 Hey guys, are you ready to take your Adonis experience even further? I've got an incredible system here for you. It's called Final Phase and I'm going to tell you how I developed it and why I think it might be just what you're looking for today.
I'm John Barban, creator of the Adonis Index workouts and training programs. I designed Final Phase for guys like you, guys who have used our main Adonis system to drop body fat and build proportionate muscle from shoulders to calves. You've developed that awesome lean taper and you're feeling stronger and more athletic than you ever thought possible.
But you want more, right?
For some guys, the main Adonis program is enough. They're happy to shape up and then settle into a healthy fat loss lifestyle.
But not you.
You're loving how great it feels to work out the Adonis way, to wake up every morning looking a little stronger, and to see new lines coming out in muscles you didn't even know you had. You're not done with all of that yet!
You want to know where to turn next.
We've talked you through your first 12 weeks of Adonis training and nutrition. So let us help you move on to the next stage and turn things up a few gears.
Let me introduce you to Final Phase.
As the name suggests, Final Phase gives you extra information, introduces advances strategies and teaches you elite techniques to burn more fat, build more muscle, and fine tune the muscles you've already packed onto your frame. It's packed full of pretty intense protocols, so go ahead and download it to take a look. Don't worry if there's stuff there you haven't come across before. Not only is that the aim (you won't get bored guaranteed!), but I'm going to explain it all to you like I'm right there with you.
Final Phase is actually three programs in one: 12 weeks of training, a guide to supplements including testosterone booster, protein, creatine and BCAAs, and a full nutrition guide. But let's talk about the training first.
Final Phase will make you a little muscular and a little leaner, but mostly it'll make you a whole lot more proportioned. You might not have much more weight to lose, but you're going to come out the other side of Final Phase looking incredibly different. This is because the advanced strength and conditioning techniques we use in Final Phase are designed to shape your body, narrow the waist, broaden the shoulders and back, deepen the chest and increase the ratio of your V-taper.
In short, Final Phase is designed to make the best of your Adonis Lifestyle.
If you think the results you've gotten so far are good, you're going to be blown away by how you look (and feel) at the end of Final Phase. In fact, I can't wait to hear from you. It's always fun to get feedback from guys who thought they'd reached the pinnacle of their Adonis transformation, and then went on to do the Final Phase. Only then do they realize how much difference that final push can make!
You have to see it to believe it.
So go right ahead and download Final Phase to uncover my advanced muscle gain, fat loss and muscle protection strategies. You're going to get three programs in one, and here's exactly what you can expect (hint - it's a whole lot more than some diet and workout plan!)
Final Phase training program:
You'll be working out 4-5 times per week for 12 weeks
It's our advanced muscle building and fat stripping program
Designed for guys who are already carrying significant muscle at low body fat
Sorry, but it's

not for beginners

(beginners please go through the core program first) or for guys who have a lot of weight to lose
Featuring new techniques, exercises and protocols
Final phase nutrition
Advanced strategies for body recomposition
Educational tools so you can design a fat loss and muscle gain eating plan
How to test carb sensitivity
Examining whether grains have a place in your diet
All about nutrient timing
Learning to eat the Adonis way as a lifestyle
Peaking nutrition for events, contests and photo shoots
Water loading, carb loading and fat loading
Final phase supplementation plan
The supplements I use, trust and recommend for fat loss, muscular hypertrophy, and tissue protection
Supplements for boosting testosterone
Pre-workout supplements and stacks
Recommendations for creatine
My thoughts on protein supplements
The low-down on omega 3 oil supplementation
How, when and why to use BCAAs
My guide to multivitamins
It's everything you need not just to build, but to protect that lean and athletic look with the perfect balance of proportionate muscle. Training, nutrition and supplementation, everything you need in one single program.
Click on the button below to get the Final Phase
… and find out why this advanced program is getting such incredible results for other guys in the Adonis community!
PS: Don't forget to take a look through the training manual part of the program right away so you can familiarize yourself with the advanced protocols you're going to be using.